HAINAN AIRLINES PICKS GAC CH AS GSSA IN ZURICH
October 5, 2018
Hainan Airlines has awarded a cargo sales and services agent contract to Globe Air Cargo Switzerland for its recently launched flight between Shenzhen and Zurich.
According to ECS Group, of which GAC CH is a subsidiary, the flight's cargo activities mainly involve instruments, pharmaceuticals and industrial components.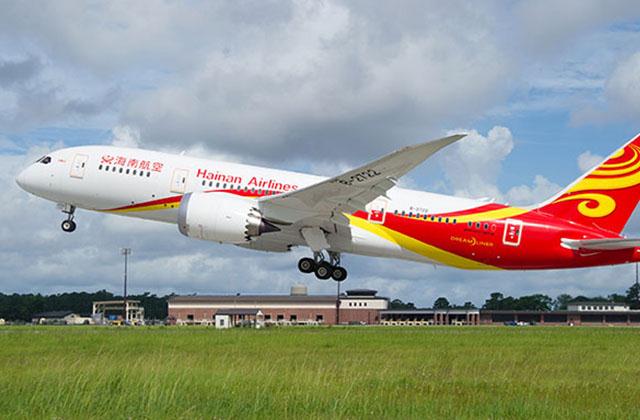 The new flight was launched in August 2018 and is operated twice a week with a Boeing 787-8, which can carry 12 to 16 tonnes per flight and approximately 900 tonnes a year. GAC CH will market onward connections from Shenzhen to Hong Kong, Guangzhou and Shanghai.
"Hainan Airlines is back to Switzerland and ECS Group is extremely proud to be part of this," said Adrien Thominet, CEO of ECS. "Our Swiss subsidiary has been active for more than 23 years in this industry and they will put all their experience to improve the revenue of Hainan Airlines on cargo activities."
The Chinese carrier previously flew to Zurich from Beijing.