DHL EXPRESS ANNOUNCES MANAGEMENT CHANGES IN ASIA
January 6, 2020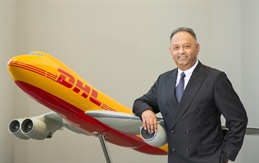 DHL Express has announced top management changes in its Asia business.
In a statement, the logistics firm said it appointed Tony Khan as president and representative director, DHL Express Japan and Chee Choong Ng as managing director of DHL Express Hong Kong and Macau.
Khan has a track record of over 17 years in operations and general management. Prior to this latest appointment, he served as the general manager of the Central Asia Hub (CAH) in Hong Kong, one of the three global hubs in DHL Express' network — handling more than 40% of the company's total Asia Pacific shipment volumes.
DHL said Khan oversaw the hub's management and overall operations which included its expansion of capabilities, connectivity within the global network, cost control, as well as transit time performance. He has been involved in the air express industry since 1988.
Khan succeeded Taketo Yamakawa, who retired on December 31, 2019. His appointment is effective January 1, 2020. 
Meanwhile, Ng, who became the managing director of DHL Express Hong Kong and Macau has more than 20 years of experience in the logistics industry.
In his new role, Ng — a former vice president of operations — will be in charge of spearheading the strategic growth and managing overall operations in Hong Kong and Macau. 
Previously, DHL said Ng was instrumental in the expansion of the on-demand delivery service and recently managed the successful move of the Hong Kong Service Centre and the Kowloon West Service Centre, which are both among the top three DHL Express service centres worldwide.
Ng joined DHL Express in 2004 as transportation manager, eventually taking up managerial responsibilities in the company's Singapore Hub airport operations before being appointed as vice president of operations in Hong Kong in 2017.