TIGERS OPENS NEW OMNI-CHANNEL FACILITY IN SYDNEY
January 22, 2020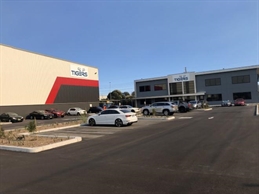 Tigers has opened a new omni-channel facility in Yennora, Sydney, Australia to meet rising demand in domestic and cross-border e-commerce for B2B, B2C fulfilment and retail scan pack.


In a statement, the HK-based logistics firm said the omni-channel warehouse is fitted with Tigers' Automated Transport Sortation System and SmartHub: Connect (SH:C) technologies that enable customers to manage orders and view their inventory remotely.
"The way we all shop is changing and will continue to change," said Frank Cafasso, managing director - Tigers Australia.
"The Yennora facility, with its state-of-the-art systems, will keep Tigers agile in adapting to the evolving e-commerce market."
"The new warehouse's upgraded capabilities will allow us to facilitate a variety of storage mediums, and with its centralised processing area, the facility will offer increased scalability as the market grows."
The new facility expands Tigers' processing capacity at its Sydney operations to 17,000 pallet locations.
"E-commerce in Australia will increase not only for domestic but also international (cross-border) trade, and our new Sydney facility is expected to handle an initial 20% of our B2C e-commerce traffic, with predicted yearly increases," added Cafasso.
The facility will process a range of consumer goods including, cosmetics, apparel, giftware, manchester and homeware among others.
The new facility is part of Tigers' two-year strategy to invest in e-commerce and B2B verticals, and similar facilities are planned for construction in Sydney and Melbourne.
The Sydney hub is part of an ongoing global expansion plan for Hong Kong-headquartered Tigers, and the facility was developed by Fife Capital.