OOCL TO OFFER FASTER TRANSIT TIMES IN CHINA-NEW ZEALAND SERVICE
March 27, 2020
Hong Kong-based OOCL has announced service enhancements in its China-New Zealand operations.
"To enhance our China New Zealand Service (CNS) and meet customer needs, we are very pleased to announce that OOCL will be offering the fastest transit times for southbound shipments from North-East Asian markets to Wellington," the container shipping and logistics service company said.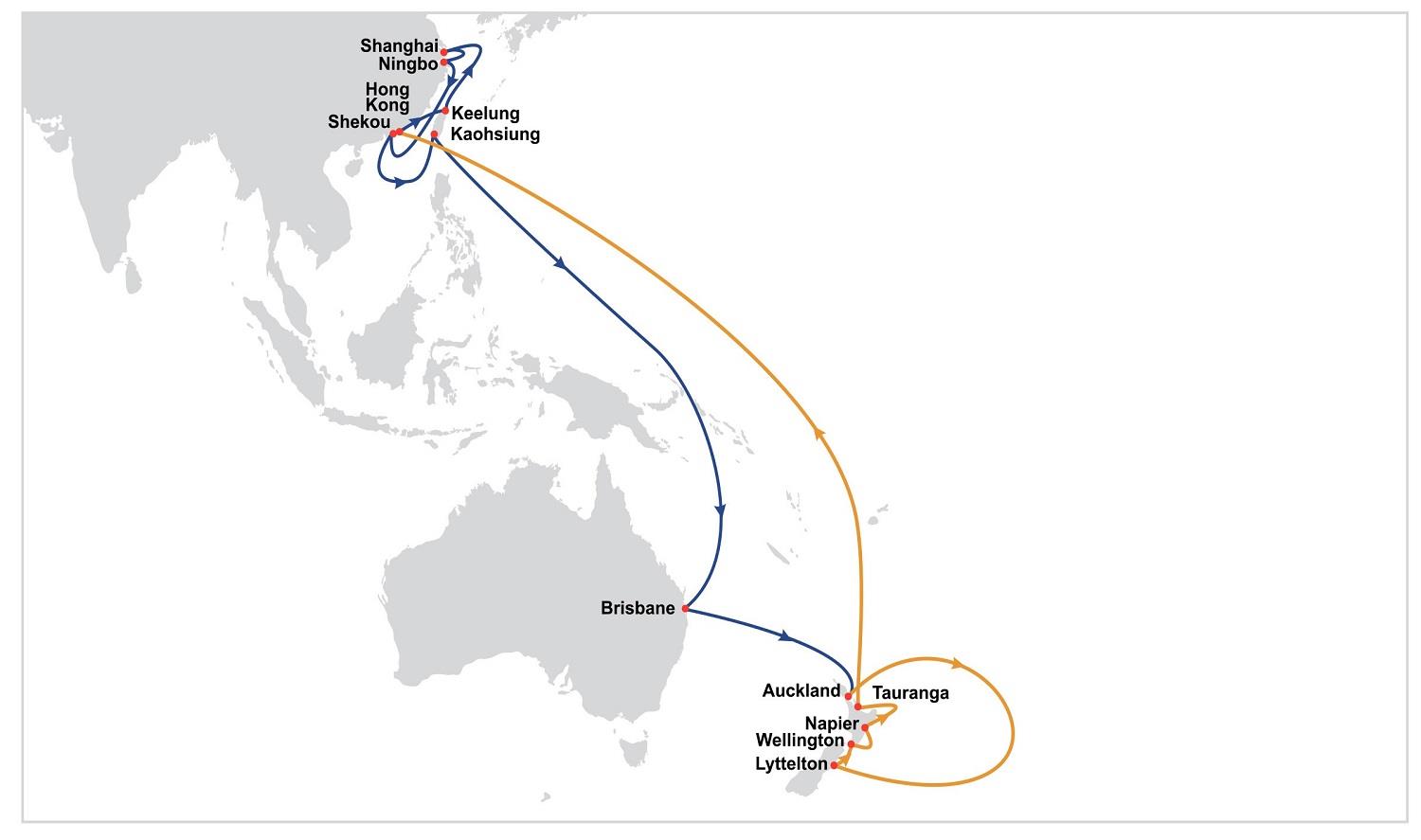 It noted that its direct port call to Wellington will replace Port Chalmers in order to match market demand changes in the New Zealand trade.

"The effective southbound voyage will be via the APL Denver (v 349s), ETA Shanghai on May 14, while the effective northbound voyage will be via the APL Denver (v 350N), ETD Wellington on June 11," OOCL said.

The new CNS port rotation will be Shanghai > Ningbo > Shekou > Kaohsiung > Brisbane > Auckland > Lyttelton > Wellington > Napier > Tauranga > Hong Kong > Keelung > Shanghai.
In a separate announcement, OOCL said it is postponing the launch of its new East Mediterranean – America Service (EMA) by three weeks until April 25 in light of the rapidly changing market situation.
OOCL said the first commencing voyage from the Mediterranean (westbound) will now be April 25 from Port of Haifa (Israel), while the first departing voyage from North America (eastbound) will now be on May 20 from Port of Savannah.