HK CIVIL AVIATION APPROVES JANCO FACILITY FOR CARGO SCREENING
January 15, 2021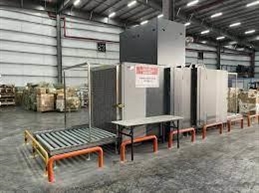 Hong Kong Civil Aviation Department (CAD) has approved the Janco Global Logistics' air cargo facility in Hong Kong as a Registered Air Cargo Scanning Facility (RACSF).
Janco founder Clarence Cheng made the announcement on a LinkedIn post, noting that the facility scanned its first package this week.
"Janco' facility recently approved by HK Civil Aviation Department as the Regulated Air Cargo Screening Facility (RACSF) and the first pallet was successfully screened and built yesterday. #CAD #RACSF #aircargo," Cheng said.
The Janco founder noted that the facility is located in Hong Kong's Lau Fau Shan district, which is near the Shenzen Bay border.