IATA DOWNGRADES OUTLOOK — NOW EXPECTS AIRLINES TO BURN THROUGH US$75B TO US$95B IN 2021
February 25, 2021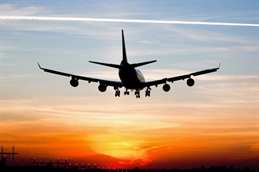 The International Air Transport Association (IATA) recently said the airline industry is expected to remain cash negative throughout 2021 and will not return to being cash positive at an industry level until 2022.
Based on its analysis, IATA noted that airlines are expected to burn between US$75 billion and US$95 billion in 2021 — which is more than its previous forecast that airlines would burn US$48 billion this year and would turn cash positive in the fourth quarter. 
"With governments having tightening border restrictions, 2021 is shaping up to be a much tougher year than previously expected. Our best-case scenario sees airlines burning through $75 billion in cash this year. And it could be as bad as $95 billion," said Alexandre de Juniac, IATA's Director General and CEO, as he cited "more emergency relief from governments will be needed" to help the industry through recovery.
"A functioning airline industry can eventually energize the economic recovery from COVID-19. But that won't happen if there are massive failures before the crisis ends. If governments are unable to open their borders, we will need them to open their wallets with financial relief to keep airlines viable," he added.
IATA noted that the weak start of the year — due to the new strains of COVID-19 — dragged 2021's performance in the first few months. 
"Weak start for 2021: 1H2021 will be worse than earlier anticipated, as governments have tightened travel restrictions in response to new COVID-19 variants," IATA said, noting that forward bookings for summer (July-August) are currently 78% below levels in Feb-2019 (comparisons to 2020 are distorted owing to COVID-19 impacts).
Best and worst scenario
The airline industry association said based on its analysis, an optimistic scenario would be that vaccination rollout continues in time to facilitate tepid demand over the peak summer travel season in the northern hemisphere.
"This scenario would see travel restrictions gradually lifted once the vulnerable populations in developed economies have been vaccinated ... in this case 2021 demand would be 38% of 2019 levels. Airlines would burn through US$75 billion of cash over the year, including US$7 billion in 4Q2021," which it said is better than the US$33 billion seen in the fourth quarter of 2020.
IATA said a pessimistic scenario would see a cash burn of US$95 billion for 2021, including a US$33 billion cash burn in 1Q2021 falling to US$16 billion in 4Q2021.
"The driver of this scenario would be governments retaining significant travel restrictions through the peak northern summer travel season. In this case, 2021 demand would only be 33% of 2019 levels," the association said.
With airlines now expected to burn cash throughout 2021, de Juniac said it is vital that governments and the industry are fully prepared to restart the moment governments agree that it is safe to re-open borders. 
"Even as governments focus on managing the COVID-19 crisis, we must be thinking a step ahead to the plans, tools and standards needed to restart flying and energize the economic recovery from COVID-19," said de Juniac.
"With good news on vaccines and growing testing capacity, there is a glimmer of light at the end of the tunnel. So, it's time to ask governments for their restart plan and to offer any support from industry that could help."