DHL LAUNCHES ASIA-PACIFIC INNOVATION CENTRE IN SINGAPORE
December 10, 2015
DHL has opened its Asia-Pacific Innovation Center in Singapore, the first innovation centre outside of Germany.
Located within DHL's Supply Chain Advanced Regional Center building at Tampines LogisPark in Singapore, the centre will be responsible for researching and coming up with solutions to meet evolving needs in the logistics industry.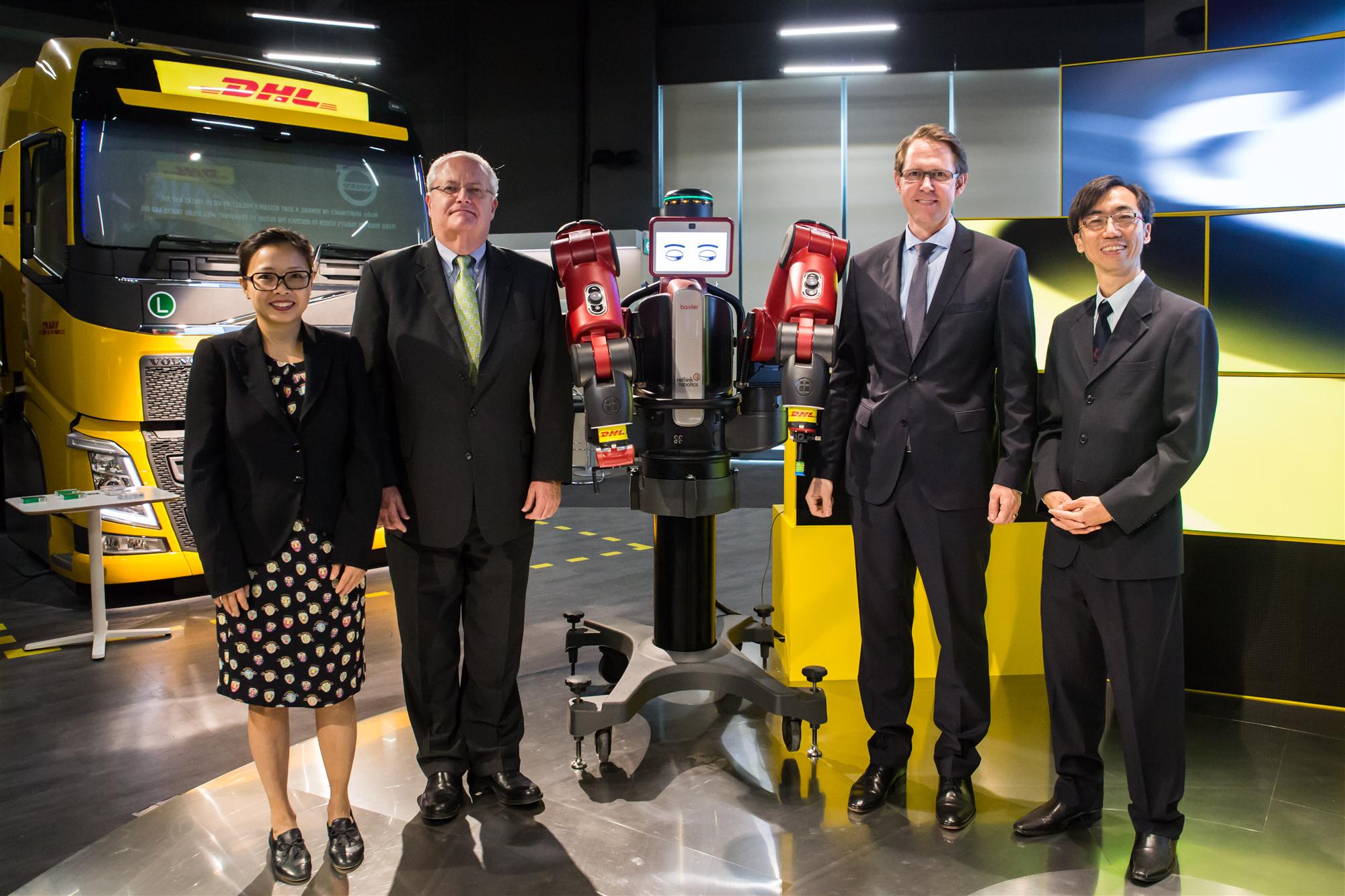 "With our emerging markets expected to generate 30% of DHL's global revenue by 2020, our sustained industry leadership demands that we successfully differentiate our services in these markets through well-calculated forays into new technologies, processes and products," said Bill Meahl, chief commercial officer of DHL [second from left in photo]. "The launch of the APIC in Singapore is a natural step to maintain our lead as a frontrunner in innovation, following the success of our first centre in Germany. Singapore's position as an innovation hub, its excellent infrastructure and sophisticated workforce make it an excellent base from which we can achieve strong and consistent growth in the region."
According to DHL, the centre also displays futuristic technologies that could transform logistics operations, such as smart glasses for warehouse assembly lines and product picking, drones for the delivery of time-sensitive products like medicines, and driverless shuttles for faster transportation of shipments.
"APIC is an integral part of our ambition to be at the forefront of innovation in logistics," said Pang Mei Yee, vice president of innovation, solution delivery and service management at DHL Customer Solutions and Innovation Asia Pacific [first from left in photo]. "The centre in Singapore will serve the needs of the Asian market, and enhance the delivery of our customer promise to provide sustainable solutions that simplify their lives. Besides providing a platform for research, experimentation and exchange of best practices, we hope to yield many customer-centric innovations that will add to our customers' success."
The Singapore centre is modelled after the one in Germany, according to DHL.