DHL EXPANDS PHARMA LOGISTICS CAPACITY IN FLORSTADT
July 22, 2021
DHL Supply Chain said it is currently building an approximately 32,000-square-meter logistics center in Florstadt, Germany to expand its pharma capacity for Europe deliveries.
The facility is located 35 kilometers north of Frankfurt and the center is scheduled to open in late 2021.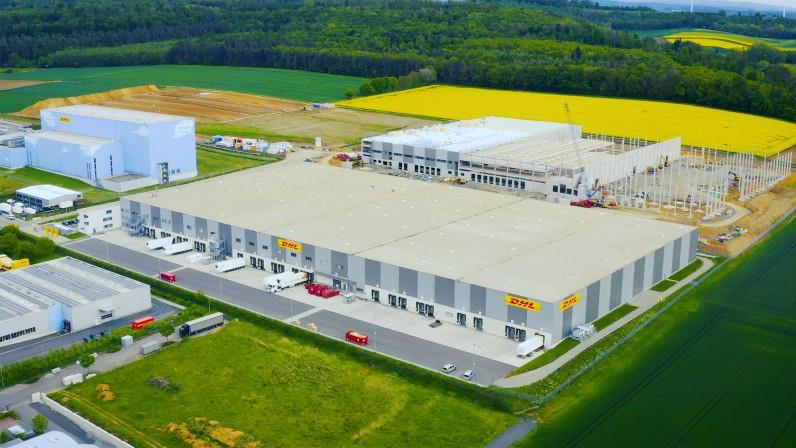 The entire warehouse features continuous temperature management, state-of-the-art security and alarm systems, and has received all major life sciences and healthcare certifications such as GDP, GMP, and ISO 13485.
"The new building expands the current capacity of the multi-user campus for pharmaceuticals and medical products in Florstadt to over 70,000 square meters in total and will service markets across Europe," it said in a statement, noting that the site currently consists of two logistics centers.
DHL said the new facility will offer customers from the pharmaceutical and medical products sector additional warehouse space in temperature zones of 15-25°C, 2-8°C, and -24°C.
It said customers can also take advantage of a separate 1,750 square meters of space for storing hazardous materials.
Expansion of pharma business
"One of our most important objectives is to continuously expand our business in step with the pharmaceutical industry," says Rainer Haag, managing director at DHL Supply Chain Germany & Alps.
"Especially in those markets that are important for us, such as Germany and Europe, our goal is to continue to grow and to help companies outsource and optimize activities outside their core business, such as logistics." 
DHL said the multi-user campus in Florstadt is located just a few kilometers from the heart of the Frankfurt Rhine-Main economic region and offers ideal access to Frankfurt Airport, DHL's parcel and Express network, as well as rail and highway networks.
The warehouse will also be climate-neutral, according to DHL with photovoltaics, heat pumps, and a solar wall.  The facility has also received Gold Standard certification from the German Sustainable Building Council (DGNB) — fulfilling its responsibility for sustainable business practice and makes an important contribution to DHL Group's target of zero-emission logistics by 2050.