Qatar Airways Cargo is now the world's third-largest international air cargo carrier, according to the latest freight-tonne-kilometre figures from the International Air Transport Association. As further evidence of its ambitions, the airline has announced the construction of a second cargo terminal, as well as the launch of two specialized products: QR Equine and QR Express.
"Two years ago, I committed to driving QR Cargo to become the world's fifth-largest cargo carrier," said Akbar Al Baker, group chief executive of Qatar Airways, at a media event in Doha. "The good news I have today is that I'm proud to announce that we have now surpassed that goal."
Being the largest carrier isn't necessarily Al Baker's primary goal, however.
"The quality of service and product delivery that we will provide will surpass the number one and the number two in the ranking," he said. "So the ranking in size is not important. What is important to us is to be number one in the customer service that we provide."
The second cargo terminal at Hamad International Airport will more than double the capacity of the current operation and is expected to open in 2018.
"This will take the total capacity to 4.4 million tonnes per annum when the second terminal is ready," said Al Baker. "It will be an increase of up to 110,000 square metres and it will have a 3-million-tonne annual capacity. But what we have done is we have decided that we will go to a four-tier cargo terminal in order for us to boost the 4.4-million-tonne capacity up to 7 million tonnes."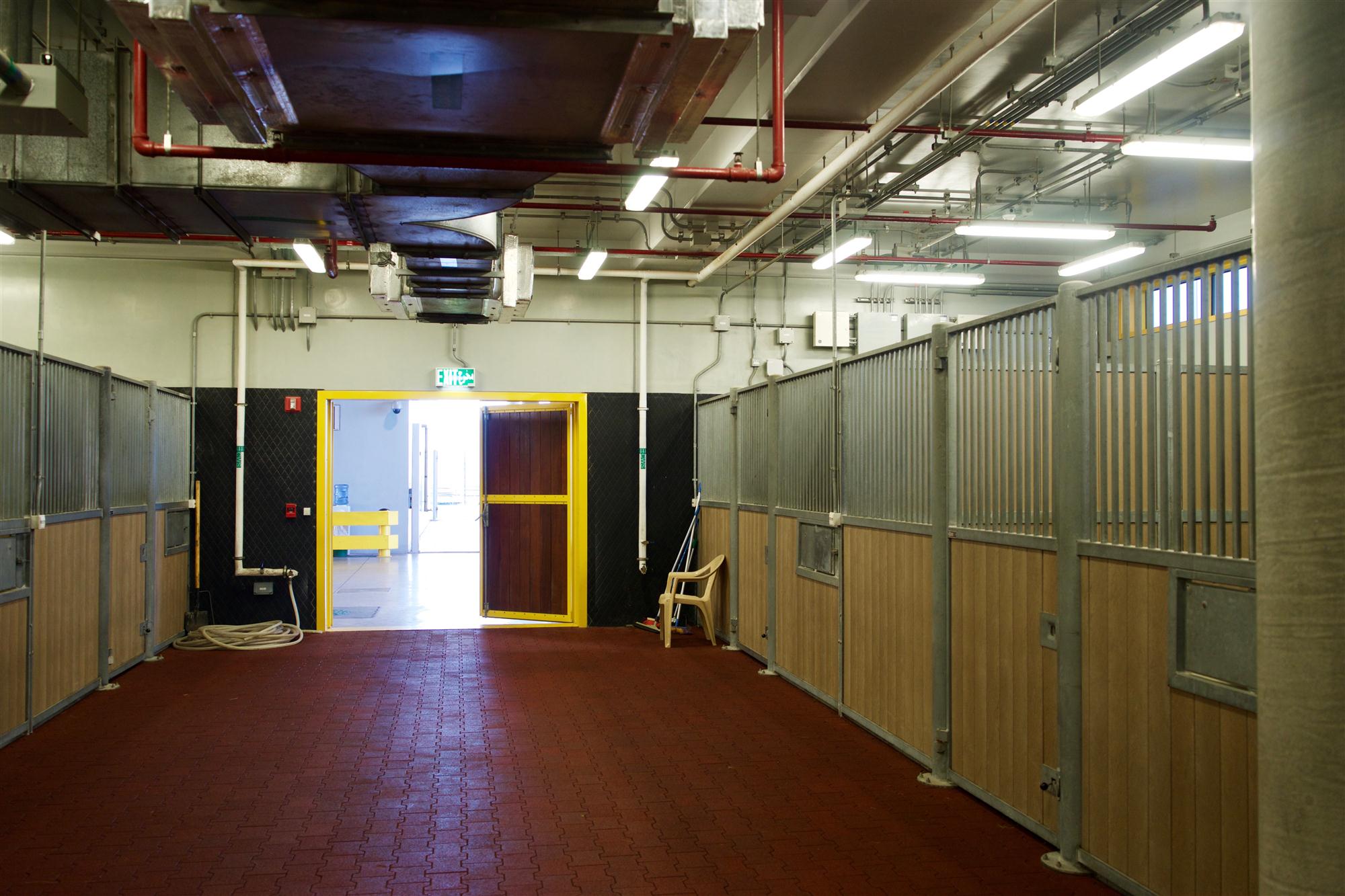 QR Equine, the newly announced product for the transportation of horses, is actually the formal crystallization and expansion of something in which the carrier has been involved for years, according to Ulrich Ogiermann, chief officer of cargo at Qatar Airways.
"We're formalizing it, giving it a management structure, and we're investing in more equipment," said Ogiermann. "We've also just hired animal specialists who will be there upon arrival of the aircraft, and we've invested in processes around the airport such as health checks, so that we have a one-stop shop here."
Ogiermann added that one of the major factors behind the launch of QR Equine was Al Shaqab, an equestrian centre in Doha which is one of the world's largest breeding and training grounds for Arabian horses.
QR Express is aimed squarely at the growing e-commerce sector across the world, with a simplified booking system, high-priority boarding and unloading, and rapid handling.
"We want to get into the courier business, which is high-yield and high-margin," said Al Baker. "So we're very keen and this is the first step we're getting into. We don't want to be the likes of FedEx and DHL and UPS, but we want to play a significant part in this very lucrative business."
Qatar Airways also hopes to play a significant role in the Indian market. Earlier this month, it launched dedicated Pharma Express freighter flights from Mumbai (via Ahmedabad) and Hyderabad to Doha, to cater to the growing pharmaceutical industry in the country.
Ogiermann said that India is increasingly important for the carrier because there is a liberalization taking place. "For India, there are big restrictions on the passenger side, but we have open skies for cargo," he said. "That helps us tremendously because India is a booming economy and we see a lot of trade in and out. We're adjusting our network according to the needs of the Indian subcontinent in total."
On the other hand, Ogiermann called China "a very complicated market" for the company at the moment, with slowing economic growth and increasing competition. But he said he believed that the Chinese economy would rebound in the years to come.
"There are a lot of structural changes taking place in China, but we believe that the economy will find a new role, maybe moving away to different parts of the production," said Ogiermann. "A lot of the traditional former Chinese production has moved to Vietnam, Cambodia and other places. We're following that closely. It means that we are redeploying our capacity to other places and we're growing quickly in these regions as well. Overall, we have somewhat given up speculating too much about the macroeconomic factors."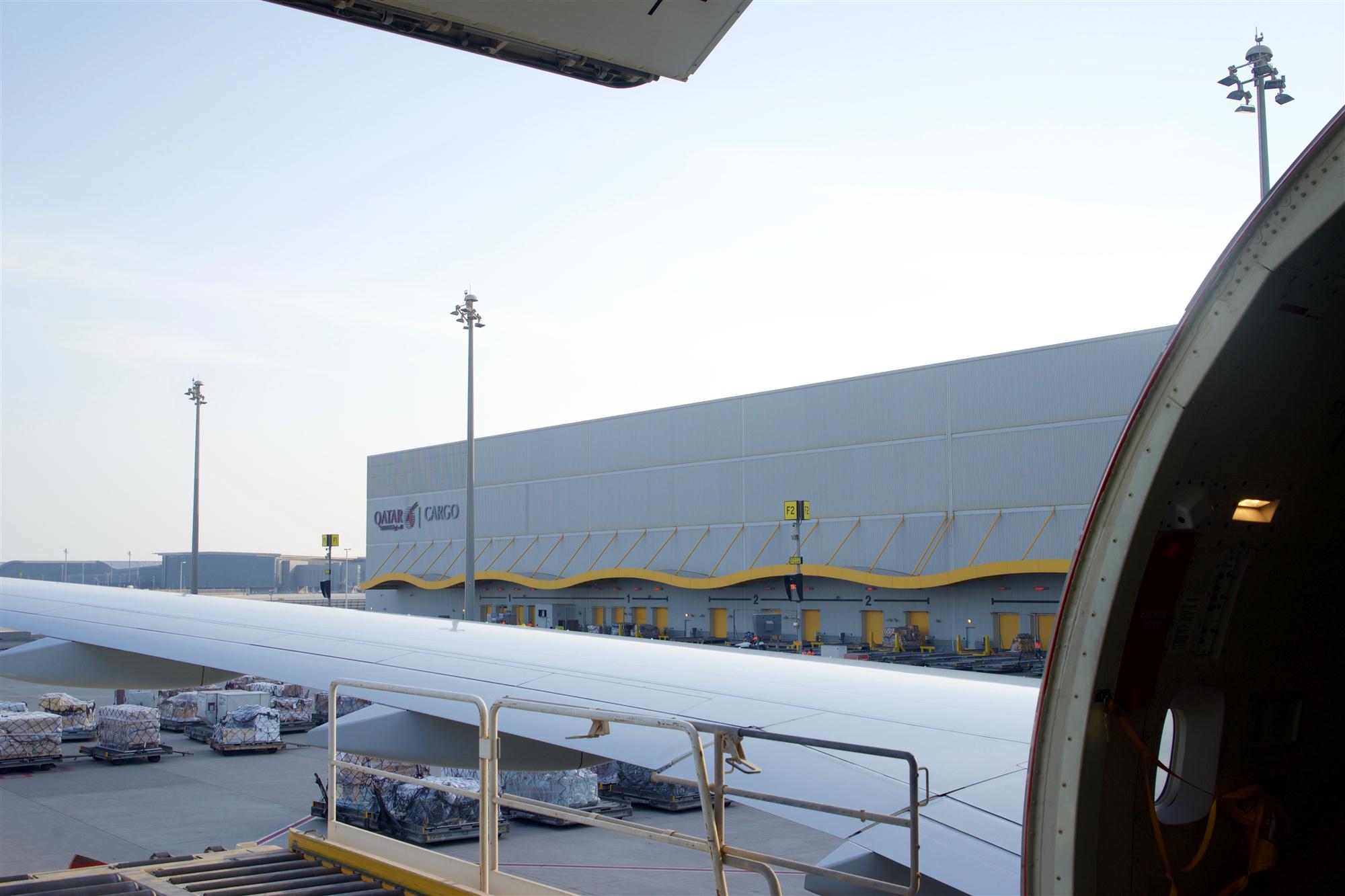 The fact that Qatar Airways operates a large passenger network using modern aircraft with a lot of belly capacity gives the cargo division much more flexibility when it comes to transporting cargo to where it is needed, according to Ogiermann.
"I think in today's world, that's what you need – you must have a very stable passenger operation and you must have a freighter operation," he said. "As a pure-freighter operation, you cannot cover everything anymore, with the density and the cost level that is needed. The belly of an A350 or a 777 is a much cheaper option than operating a freighter, and you're doomed if you have a large freighter because you then have a lot of risk on one particular type where you're forced to operate non-stop, basically."
As a whole, the Middle East is the world's fastest-growing region for air freight. Emirates SkyCargo, the world's largest air cargo carrier, officially inaugurated its SkyCentral facility at Dubai's Al Maktoum International Airport this month, and hopes to achieve a capacity of 12 million tonnes by 2050.
According to Al Baker, there has been a "seismic shift" in the air cargo landscape, with Gulf carriers defining "a new normal." But he was quick to point out they also operate on a commercial basis.
"We're not in the business of charity," said Al Baker. "When I talk about the legacy carriers losing market share, it's because they cannot bring efficiencies that we bring into the system. This is why we can afford to give lower pricing to our customers."
Qatar Airways has a bright outlook for the future, and will continue to offer more efficient service through improved technology and investment, resulting in cost savings to the carrier and its clients.
"Any airline which does not invest in cargo operations will continue to lose their market share," said Al Baker. "In the next five years, in my opinion, at least one or two major players will bow out of the cargo industry."
Qatar Airways' growth and aspirations didn't stop its CEO from injecting some humour into the press conference.
"So now you can see what a huge opportunity Cargolux lost when we pulled out of our shareholding with them," said Al Baker. "I'm sure they'll be biting their nails if they're listening."
By Jeffrey Lee
Asia Cargo News | Doha