DSV ADDS SHANGHAI TO CHARTER OPERATION AS CONGESTION IMPROVES
October 8, 2021
After earlier avoiding the airport due to congestion, DSV has added Shanghai Pudong to its B747-F Globetrotter air cargo charter service.
The forwarder said Monday that it will run a weekly route between Istanbul and the Chinese airport, which connects to Liege.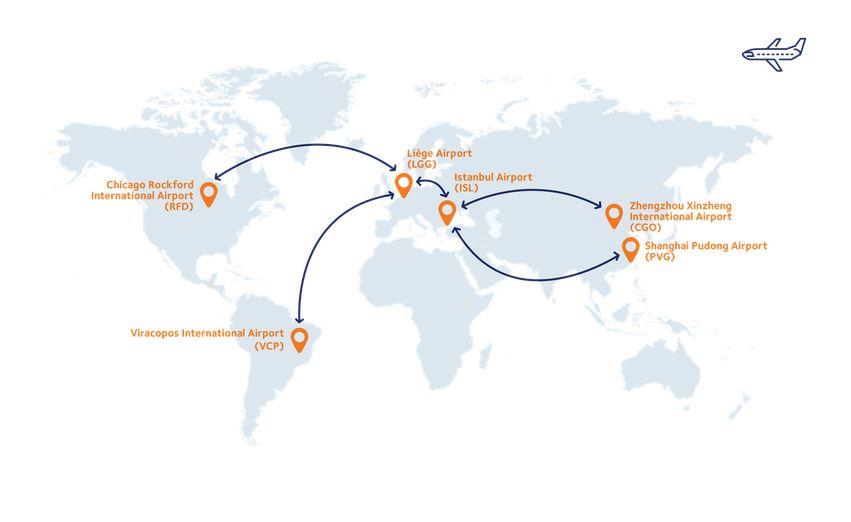 "We have added an additional stop to the route in PVG as the airport's ground handling operations are improving after recent Covid-19 outbreaks," DSV said. "This means that we are changing our schedule according to the initial plan."
DSV earlier noted plans to operate the service to PVG but was diverted to Zhengzhou Xinzheng International Airport instead due to the recent Covid-19 outbreak at the third busiest cargo hub.
The service will also continue to call at CGO, the main airport serving Zhengzhou which is the capital of Henan Province, while also offering links to Chicago Rockford, Illinois and Viracopos in Sau Paulo, Brazil.
DSV had previously operated a temporary charter service, however the Globetrotter operation is now being carried out by Turkey-based ACT Airlines on a one-year contract.