HAPAG-LLOYD NOTES DALIAN PORT CUSTOMS RESTRICTIONS ON REEFER IMPORTS DUE TO COVID
November 22, 2021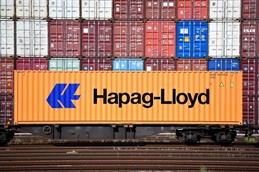 Hapag-Lloyd recently told its customers of customs restriction for import reefer at Dalian, China customs following a recent Covid outbreak.
"There is a restriction concerning frozen meat and seafood products bound to Dalian, China," Hapag-Lloyd said in its customer advisory. "With your cargo planning in mind, we would like to provide you with a few options due to the recent challenges of cargo pickup after customs declaration for inbound frozen cargo."
The container line noted that customers divert inbound reefers to other ports instead or return reefer containers to origin ports due to the said restriction concerning frozen meat and seafood products entering the said Chinese port.
Dalian is the biggest cold supply chain import city in China with nearly 70% cold supply chain items imported through Dalian port. More than 600,000 employees are also reportedly handling imported cold-chain products.
"Divert your reefer containers to Qingdao, Tianjin and other ports in China or, return the reefer container to its origin port," Hapag-Lloyd said. "We will reserve the right to make the necessary arrangements in case we do not receive any instructions from you."
The restrictions are in response to a Covid-19 Delta outbreak in Dalian that made news a week ago. With the first infection recorded at a cold storage base, Chinese authorities referred to the cold supply chain as the cause of the infection.