DHL SUPPLY CHAIN NAMES JAVIER BILBAO AS NEW ASIA PACIFIC CEO
August 21, 2023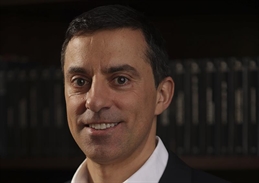 DHL Supply Chain has announced a change in its regional management as Terry Ryan, CEO of DHL Supply Chain Asia Pacific, retires from the DHL Group after more than 40 years.
The contract logistics arm of Deutsche Post DHL Group said Javier Bilbao, previously CEO of DHL Supply Chain Latin America, will become the new CEO of DHL Supply Chain for the Asia Pacific region, effective September 1.
DHL noted that under Ryan's leadership, DHL Supply Chain had achieved significant profitable business growth across almost all its markets in Asia Pacific, tripling its size over the last seven years.
He has also strengthened the business in Asia Pacific through strategic deals, including the acquisitions of Total Logistics Company (TLC), and Glen Cameron Group and launched the transport-focused joint venture, DHL Summit Solutions, Inc in the Philippines.
"I am looking forward to this new challenge and to building on the strong foundation laid by Terry [Ryan] over the last seven years. We will certainly continue to deliver the best-of-class services for our customers, push our accelerated digitalization program and continue to climb the ranks of being a Great Place to Work," said Bilbao.
He also noted "many similarities", including diverse cultures between the Asia Pacific region and his former turf — Latin America.
"Asia Pacific is a very exciting region, and it is a region that will lead the global economic growth this year. I am very excited to work with the team to tap into these opportunities and grow the business even more," Bilbao said.
Bilbao started his career at the DHL Group in 2000 in the UK and has held various management positions over the years, including extensive operational experience in diverse areas of the Supply Chain business.
Since 2017, he has been CEO of DHL Supply Chain Latin America and a member of the divisions Global Board.